Zion National Park
The Narrows is considered by many to be one of the signature hikes in Zion National Park and often makes it into the top ten lists for all of the national parks in the United States. Aside from the stunning scenery, the trail is unique in that the majority of hiking is actually in the Virgin River itself. The first mile of the hike is a paved path beside the river, giving many people with limited mobility access to the outdoors. Beyond the Riverside Walk, we advise you to check in with the National Park Service for current conditions and wear suitable river hiking gear. You can then hike up to several miles, depending on how adventurous you are.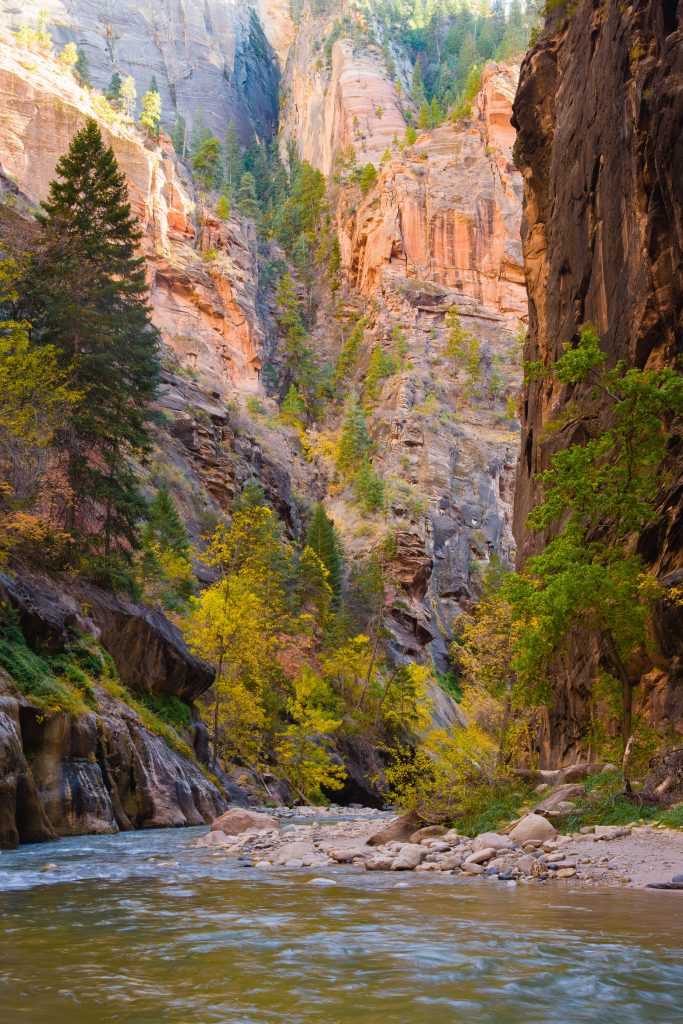 The canyon walls through which the river flows are several thousand feet high in many places. Although Zion National Park has a fairly arid environment, the Virgin River is spring fed, so there is always water, which is cold, and usually clear. However, after it rains, the river water becomes muddy, which makes it more difficult to walk in the river without bumping into and slipping on the rocks. You may want to delay your hike a day or two after it rains so that you have crystal clear water in your photographs. The image below was taken the day after a rainstorm, but as you can see, we still had a memorable day.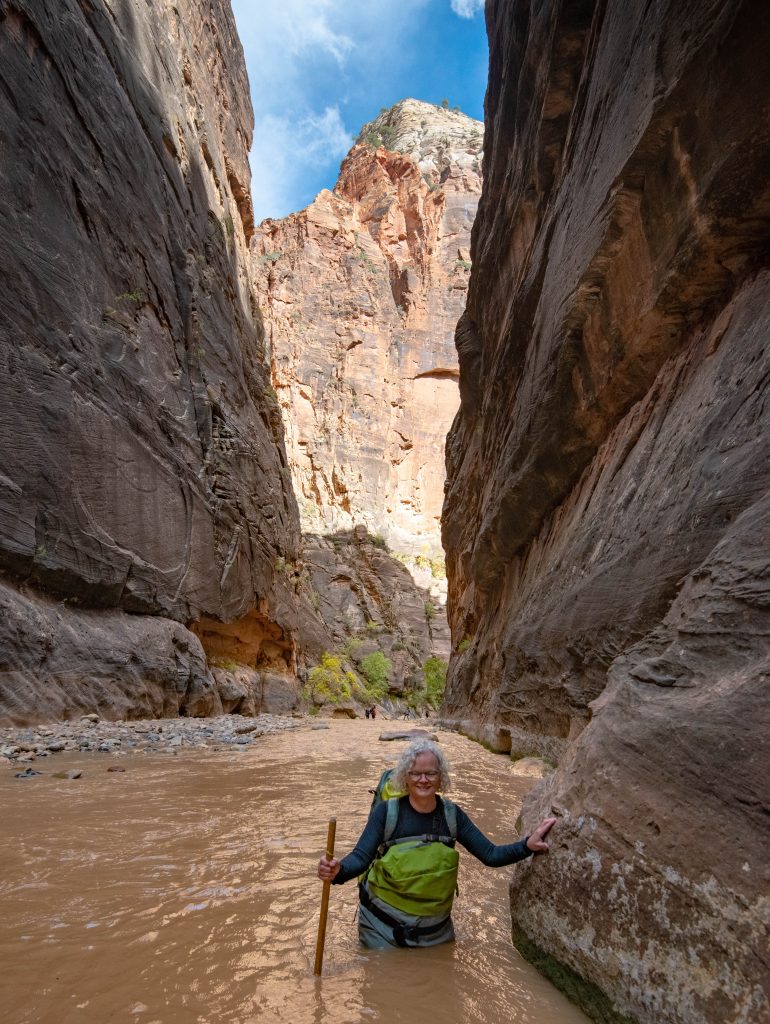 Things to consider before you go
For the most enjoyable experience, hikers are advised to rent dry pants, special boots for hiking in water, a walking stick and a way to keep your cameras and phones dry. If you have a large camera setup, dry-bag backpacks are available for rent. The rental companies will advise if the water is deep enough that you should get a full dry-suit. As usual, a tripod is required if you want to do high-quality photography of the water.
Explore our gallery for additional Zion images HERE